With Héli Sécurité, take flight for Monaco during the Grand Prix
From the 24th to the 27th of May 2018 will take place the 76th edition of the Grand Prix de Monaco. Known as one of the world's most prestigious motor racing, this Formula 1 spectacular event stands out with its unique circuit through the streets of the Principality.
Because The Grand Prix de Monaco is a very famous event, traveling by helicopter is the best option to reach your destination in a matter of minutes. The comfort and the reliability of Héli Sécurité's helicopters, guarantee a pleasant flight allowing you to enjoy an incredible view over the Principality.
Treat yourself with an exciting journey
At the departure of several cities in France, in Italy and in Switzerland, Héli Sécurité offers you helicopter flights involving luxury benefits, in particular with our private driver service that would accompany you from the landing to the place of your choice.
Over the years, many racing drivers such as Grover-Williams and Schumacher made motor sport history in Monaco, and this season, the most talented athletes will achieve new exploits right before your eyes. To go to Monaco and not miss out on any of this legendary motor racing, book as quickly as possible your flight with Héli Sécurité.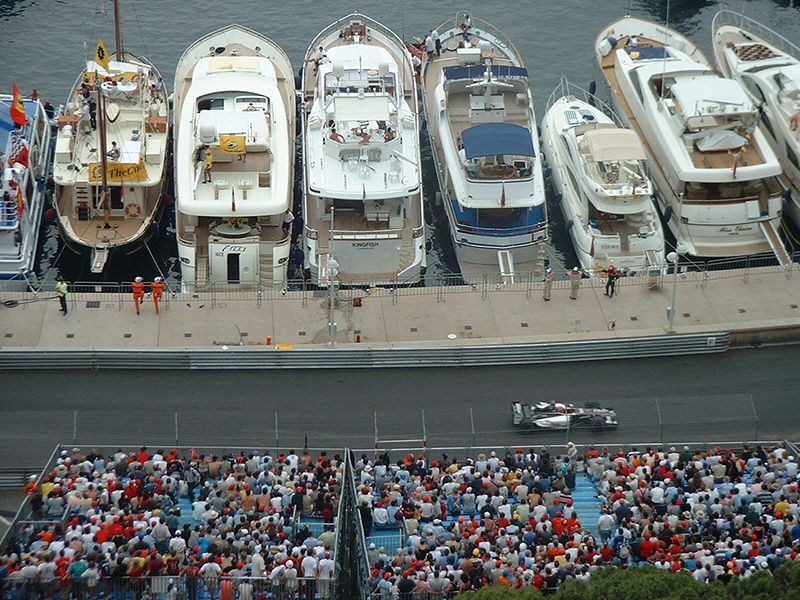 Choosing Héli Sécurité is an insured time-saving
Our team is available 24/7 to take your reservations and create you a tailor-made service according to your needs.
Discover all our flights :